How Colorado leaders can provide constant touchpoints for support
Principal Almon's team partnered with Paper to support learning acceleration. Paper's tutors are friendly, multilingual experts that are available to all students—anytime, anywhere, and for any subject.
5 reasons Denver Public Schools trust Paper
1
Equitable learning acceleration support
Close the gap between students who can and cannot access private tutoring.

Students get unlimited, 24/7, personalized

help from trained tutors in English, español, français, 普通話.
2
Extended teacher bandwidth
Tutors act as virtual TAs—reinforcing teachers' instruction and helping students learn at their own pace.
Unlock time for teachers to focus on high-value work like content, grading, and relationships.
3
Transparency and actionable insights for leaders
Get full visibility into each student session through Paper's analytics and reporting for teachers and administrators.
Identify gaps in learning and the biggest opportunities for meaningful intervention.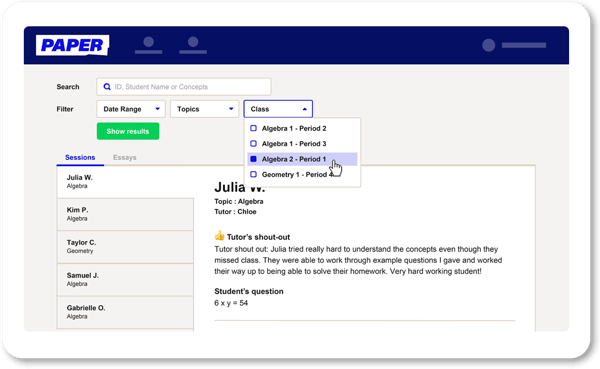 4
Seamless integration and privacy
Provide secure, reliable support: Paper is approved by the DPS Data Privacy Agreement.
Snaps into your existing IT infrastructure (Clever, Classlink, Google SSO) for automated rostering and easy usage.
5
Predictable fixed costs
Budget easily with no variable costs for unlimited usage for students, teachers and administrators.
Available with federal relief (CARES, CRRSA, ARP) or Title I funds.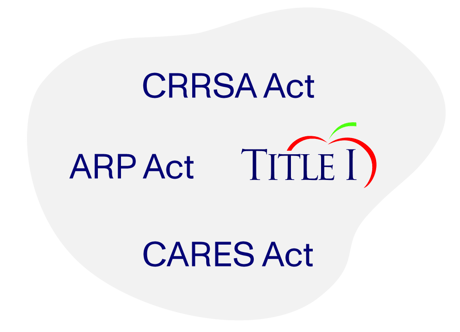 "Our students' hours have changed. They're up at 2 am working on homework, and they just need to have a reliable source so that they can ask questions and get feedback. So that piece is what I think is most powerful about Paper."