 Unlimited interactive expert talks
Eager to get started or want ideas to level up your Paper practice? Ask our experts anything about the 24/7, unlimited support available for students and teachers.

With the Paper Pointers™ series, you can join interactive webinars delivered multiple times per week, every week of the school year.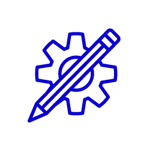 Paper 101
All you need to know to get started on Paper.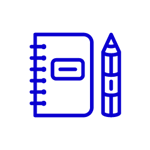 The Student Experience

One-on-one unlimited support, 24/7. Find out more about how students get the help they need with Paper.

The Teacher Experience
Find out how you can use Paper's insights to have a clearer picture of where your students are.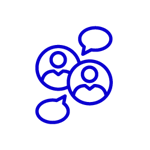 The Socratic Method
Get more background on how tutors stimulate critical thinking and how they guide students to finding the answers.

Platform Demo
A quick walkthrough on where everything is on Paper and how you can use it as a teacher or student.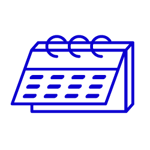 Paper Trail Office Hours
Have questions about The Paper Trail? We can answer them.
A special presentation with Mandy Froehlich on Wednesday, October 27th, 2021 at 3 PM PST
Wellness is a concept that is often mentioned in the context of health. It has many dimensions, and the active pursuit of wellness can be sometimes overwhelming and daunting, especially during the global pandemic.
This session will explore wellness and its connection to self-care in the context of teaching and learning. Participants will be able to understand how mindfulness is related to wellness and general well-being, emotion tracking, and the importance of boundary creation for teachers.
Click on a session that you would like to attend in the calendar.
Click the link next to Register, then enter the required information to complete the registration.
Please note that all session times are automatically displayed in Pacific Standard Time. For your convenience, change the time zone to correspond with your own time zone when registering.
Please use your school email address to register.
To add the session to your own calendar, click "Add to calendar" from the registration confirmation page. You will also receive a confirmation email with an "Add to calendar" option, as well as a "Join Webinar" button that you can click to join the webinar.
*For best registration experience, please view the calendar on a desktop computer.
About Paper
Paper partners with K-12 schools throughout the U.S. and Canada to give every student an equal opportunity to excel academically. Our educational support system (ESS) provides learners with unlimited 24/7 homework help, writing feedback, and study support at a predictable fixed cost. Paper's specialized tutors deliver on-demand, 1:1 academic support in four languages across more than 200 academic subject areas—so students always have access to expert extra help exactly when, where, and how they need it.