The Toronto District School Board is working with PaperTM to provide all students in grades K-12 with free, unlimited, 24/7 access to live tutors.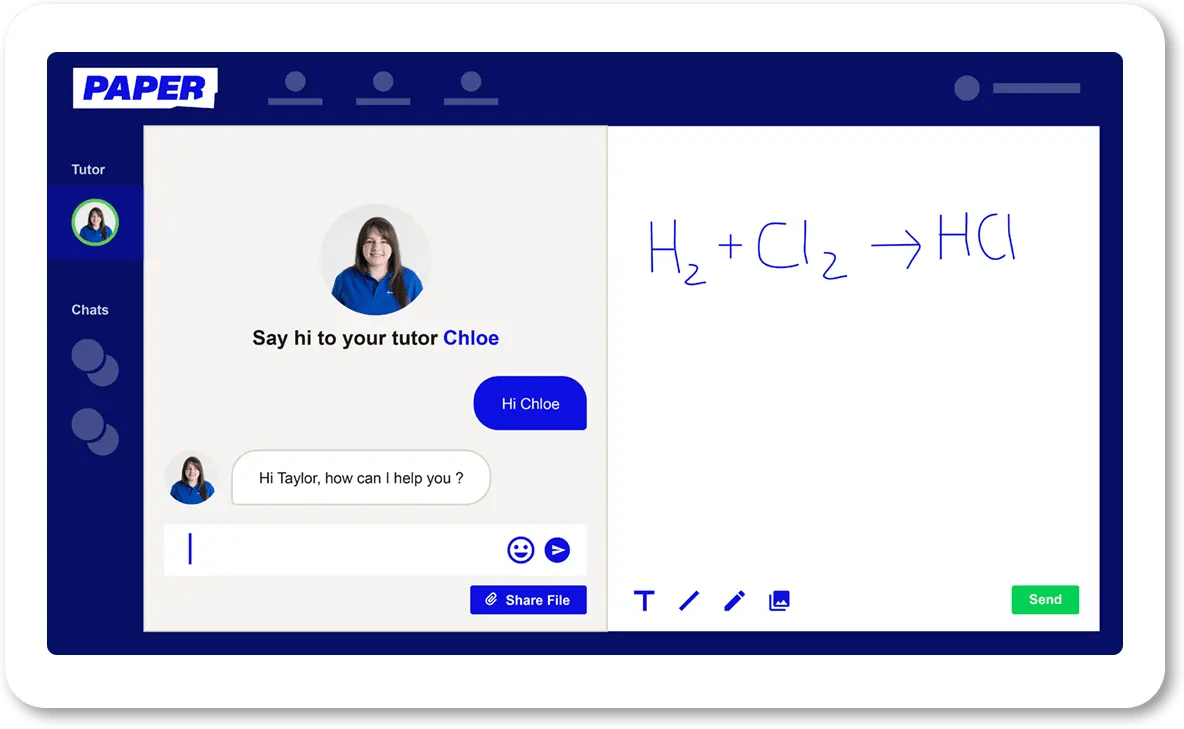 Homework help
When students hit a stumbling block on an assignment, our tutors will guide them and help them better understand where or why they're stuck. Students can type in their problem, draw it out on the whiteboard, or upload a file from any device.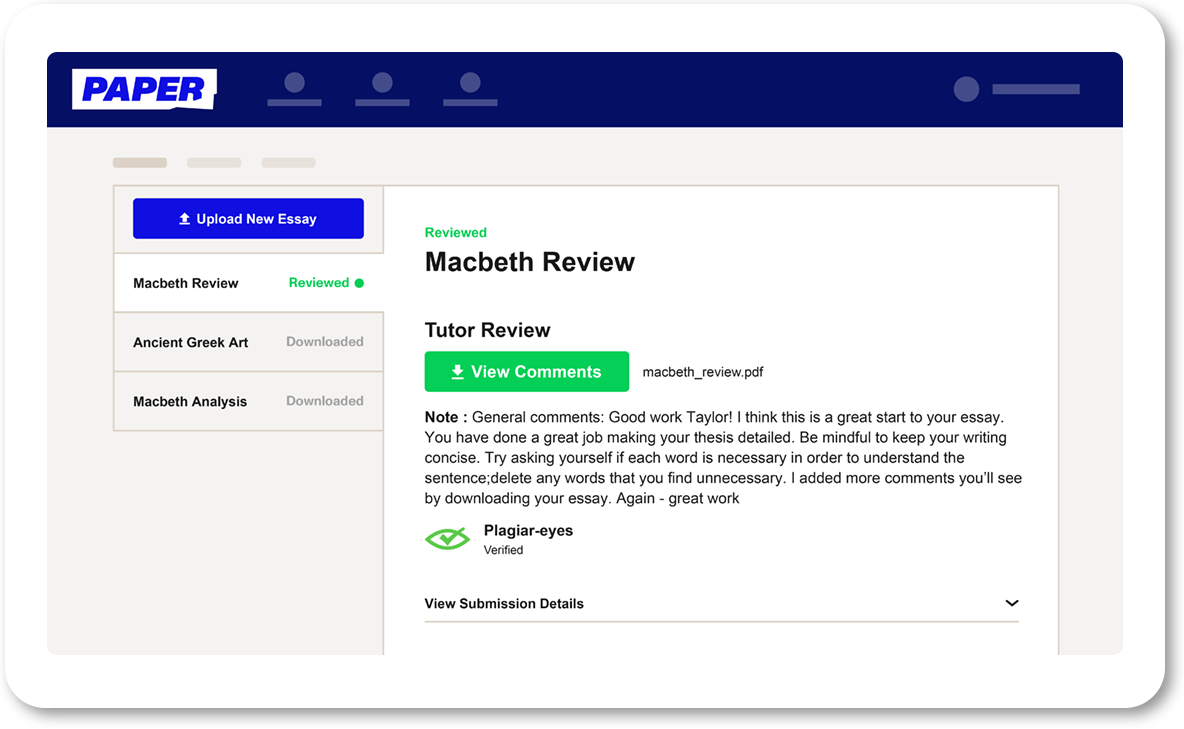 Writing feedback
Paper is an extra set of eyes when students need it. Our tutors review and annotate their writing, including feedback on style, structure, and grammar. From essays to lab reports, students can upload any written work along with their teacher's instructions.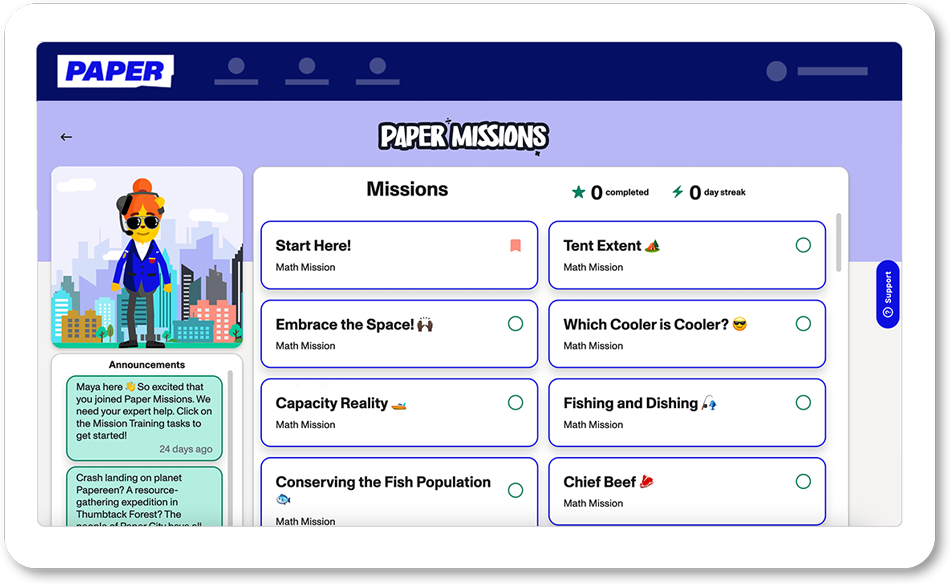 After-school enrichment
Paper provides more than just free tutoring. From engaging daily math challenges to educational shows that feel like streaming TV, students can keep learning after school in a fun, low-pressure environment.
Students are in good hands
Paper's academic support is accessible, effective, and safe.
Multilingual
ELL support
English, Spanish, French, and Mandarin-speaking tutors are available so students can get learning support in their native or preferred language.
Private and
secure
Student data and personal information are always protected. Our systems are secure, and we operate under strict adherence to student data privacy laws.
Free and
unlimited
Paper is provided free of charge by TDSB, so all students can access help when they need it, without time limitations on tutoring sessions.